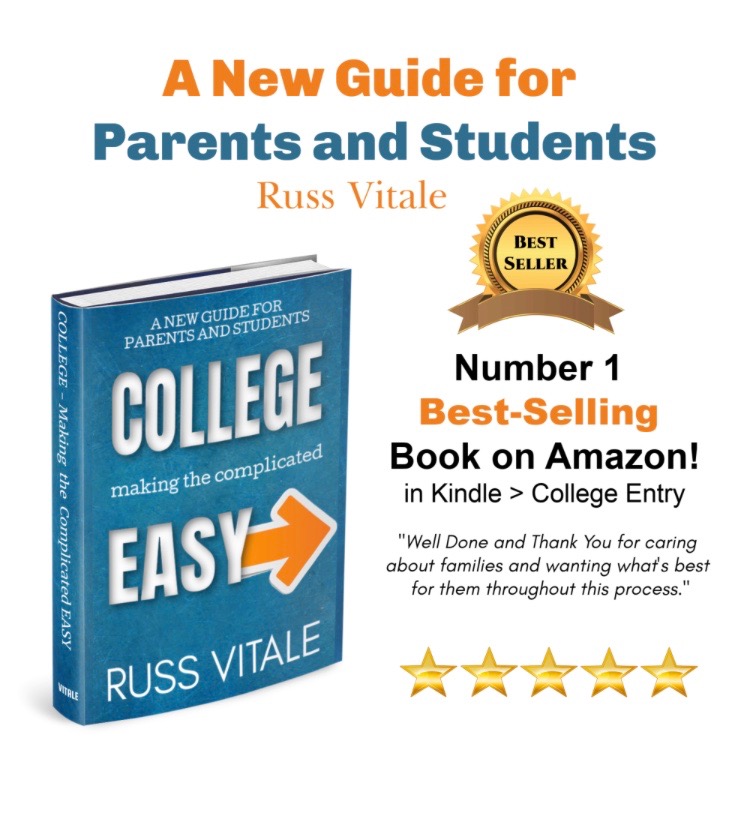 "This book was informative and shared a great perspective on the college process. Russ truly did make the "complicated easy" and I am now confident I am on the right path for my daughter." - High School Parent, NJ
russ vitale - College admissions counselor
Russ is a parent, college admissions counselor, motivational public speaker, best selling author, health enthusiast and fitness trainer. Since 2005 he has helped students and their families successfully navigate their path to their top choice college(s). He works closely with his clients to provide trusted support and guidance to put them in the best position to achieve their college admission goals.
His experience as a parent and college consultant have made him very savvy regarding the dynamics and challenges of high school students and their families. Russ' passion for fitness and proper preparation enables him to connect with his clients to create a positive mindset for their endeavor. Furthermore, as a public speaker and best selling author of College: Making the Complicated Easy (available on Amazon) Russ often speaks at events to share his special way of communicating with his clients and audiences to empower them and put them at ease as they embark upon their college admission and application journey.
Russ prides himself on getting to know his students and families personally, providing accurate, trusted feedback and support throughout their college process. No matter where you are in your college planning progression or what your college dreams may be, Russ will help keep you on track so you arrive at your final college destination successfully!
Follow Russ on Instagram - @thecollegeguy4you for helpful tips, reminders and/or to learn about his upcoming events.